Following Ontario regulations for Stage 2, a maximum of 10 people can meet outdoors while keeping social distancing. Thus, thanks to Brendan's, Martin's, Mike's, Michael's, Roxana's and Tania's work in defining the COVID-19 Prevention Plan for Toronto Aikikai, I am pleased to announce our next set of dojo activities.
Staring this weekend, Toronto Aikikai will be offering two outdoors weapon classes in High Park.
The classes will take place on Saturday July 25 and on Sunday July 26 from 10:00 to 11:00 am, at one of the 3 locations indicated in the following map: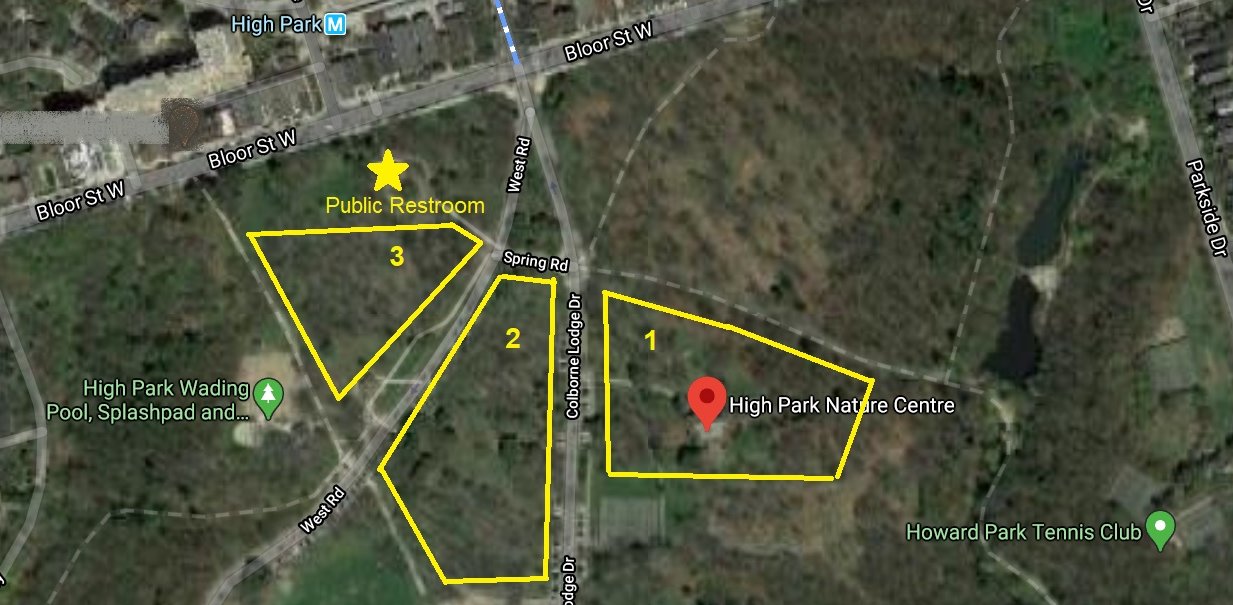 If you wish to participate, please follow the instructions below:

Download and then fill this waiver, making sure to check all the approval boxes. Once filled, save and then email it to torontoaikikai@gmail.com.
If you wish, you can sign the waiver at the park.


Book in advance one of the two available classes at: https://doodle.com/poll/gzzwr5ndbp2ryem3


If the classes fill up and there is no space left, you can add your name to the waiting list at: https://doodle.com/poll/zve9bvmcf6a3iqup


No uniform is required but you must bring and wear a mask.


Running shoes are suggested; sandals are not allowed.


There will be a check-in process at the park, so please arrive 15 minutes early to start the class on time.


I look forward to seeing you this weekend!
Sensei